Real Estate Development Plan for VIRACOPOS international airport is based on the concept of Airport City, in which a large Airport is the central point of economic and social development. The centrality of the airport allows the development of a multimodal complex around the airport either for passengers and/or cargo. The main function of an airport city is to promote connectivity with reduced costs and synergy for the various segments of economic activity inside and outside of the airport.
Viracopos is located at the heart of the so-called "Dorsal Paulista", starting is the city of Santos, passing through São Paulo capital and following the main highways crossing the airport region such as Anhanguera, Bandeirantes, Washington Luiz, D. Pedro I and Santos Dumont.
The largest and the most productive economic clusters of Brazil are located along these important area. 82% of São Paulo State GDP is produced in this region what indicates the importance of this region. When compared to GDP Brazil, the region accounts for 27% of total GDP.
Under this context, VIRACOPOS has designed and planned its Real Estate Development Plan. With an area of ​​4 million square meters, VIRACOPOS real estate project contemplates the most diverse uses and land occupation, such as:
• Industrial and Logistics Warehouses
• Office buildings
• Hotels
•Convention Center
• Retail areas such as shopping centers and small businesses
• Hangars
•Others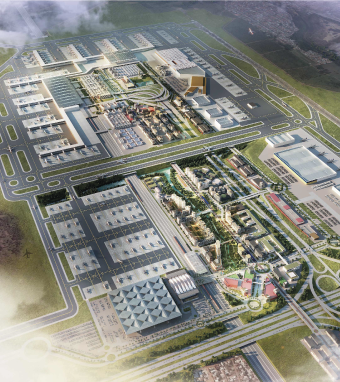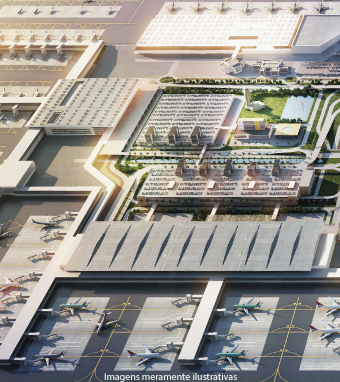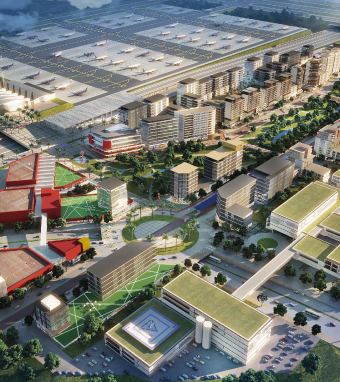 Real estate development in VIRACOPOS can be done through partnerships between the ASSIGNEE proponent (investors or final occupants), and VIRACOPOS, ASSIGNOR. Interested parties express their interest to develop a specific project within the airport area. Subsequently, through an ATYPICAL AREA ASSIGNMENT CONTRACT, that will be governed by specific clauses and conditions, VIRACOPOS will make assignment to the ASSIGNEE for a pre-established period of time. Commercial conditions such as price, tenors will be previously stablished by both parties.
The concept of airport, combined with the relevance of the region where VIRACOPOS airport is located, constitute a fundamental basis for the success of real estate projects as well as for success of its potential partners.